YOUR REWARD IS YOUR FUTURE
CERTIFICATE AND BADGES
Everyone who completes the Tarkenton Certificate in Entrepreneurship program will receive an official certificate from the Terry College of Business at the University of Georgia and the Tarkenton Institute in recognition of their accomplishment. This certificate will be automatically mailed to you after completion of the program. To ensure timely receipt of your certificate, confirm your address in your student profile before finishing the curriculum.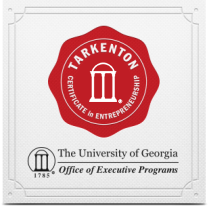 After completing the program, you will also receive a Digital Badge. Badges promote your accomplishments and give you a competitive edge by giving proof of your credibility. The badge can be stored online and referenced in online profiles. Our digital badge is individualized to authenticate your achievement, and easy to claim and share. You will receive instructions to claim your badge in your email after completing the Tarkenton Certificate program. If you need help claiming your badge, please contact our program advisors.
Your digital badge can be easily displayed on social media profiles. Badges are featured in permanent positions on your LinkedIn profile, and are easily shared in your Facebook timeline to let friends, family, and professional contacts see what you've done. The badge is not just a signal of achievement, but a lasting mark of credibility.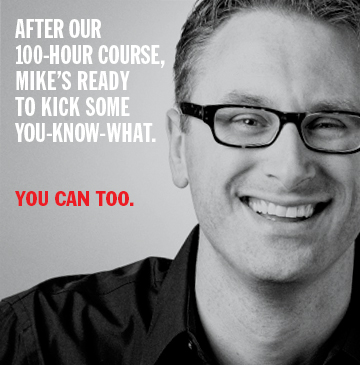 Payment plans are available. Contact our Program Advisors for more information. support@tarkenton.org