ENROLLMENT PROCESS
Enrollment in the Tarkenton Certificate in Entrepreneurship program is a simple process that takes less than 10 minutes through our secure online store.
After you have completed the enrollment process, you'll need to fill out a student profile that will help us customize your experience.
If you need help at any point in the enrollment process, please contact one of our Program Advisors. They are available to answer any questions you have about the program, help you complete the enrollment process, and get started. And they will be there to support you all the way through the program whenever you have a question.
Contact our Program Advisors with any questions at [email protected].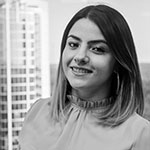 Vanessa Pecly, Program Advisor
[email protected]
866.467.6249
M-F, 9am to 7pm ET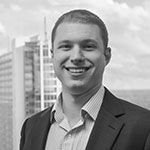 Taylor Hughes, Program Advisor
[email protected]
866.467.6249
M-F, 9am to 7pm ET