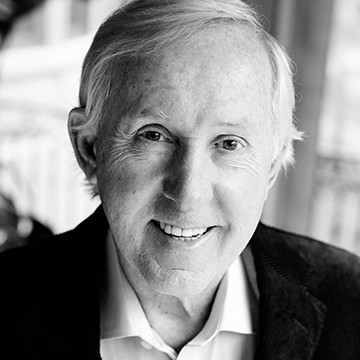 Fran Tarkenton
Fran Tarkenton is a serial entrepreneur and NFL Hall of Fame quarterback, and the founder of Tarkenton Companies. During his NFL career, Tarkenton set every major record for quarterbacks: wins, completions, pass attempts, touchdowns, passing yards, and rushing yards. He led the Minnesota Vikings to three Super Bowls and was inducted into the Hall of Fame in 1986.
But starting even before his NFL career began, he was an entrepreneur. Over more than 50 years in business, Tarkenton has built more than 20 successful companies, all from the ground up. For the past 20 years, he has focused on serving small business entrepreneurs as an advocate for American small business and by building companies to support small business owners. His businesses include Tarkenton Financial, a financial services company; GoSmallBiz.com, a small business service company; and Tarkenton Institute, providing business education.
Fran has been honored many times for his entrepreneurial endeavors. He was the keynote speaker at the SBA's National Small Business Week 2013 event in Washington, D.C.., and the keynote speaker and recipient of the Entrepreneurial Spirit Award at DECA's 2014 International Career Development Conference.
As the founder of Tarkenton Institute, Fran created the Tarkenton Certificate in Entrepreneurship in partnership with the Terry College of Business at the University of Georgia, his alma mater. He leads sessions on entrepreneurial attitude and aptitude for the program that bears his name.