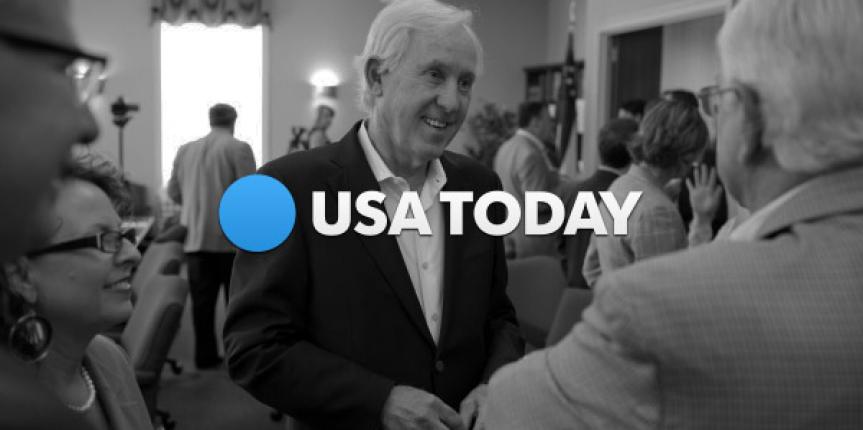 Some of the wealthiest companies in the world were started by college dropouts.
Entrepreneurs who try to replicate the success of dropouts like Bill Gates, Steve Jobs and Mark Zuckerberg, are often not as successful. When it all goes wrong, the options are to either find another job or go back to school.
NFL Hall of Fame inductee Fran Tarkenton has partnered with the University of Georgia (UGA) on a program that aims to help small business owners and those for whom a traditional MBA are out of reach. Tarkenton is working with Dean Ben Ayers and UGA's Terry College of Business, one of the most notable business schools in the nation, to create the Tarkenton Certificate of Entrepreneurship.
"There are no restrictions on who can take our program," says Tarkenton."You don't have to be a college graduate or a high school graduate. Your education is not a barrier that will prevent you from jumping into these courses and getting this kind of help."
The Tarkenton Certificate of Entrepreneurship is split into six modules. Each module contains lessons taught by various professors with degrees in their respective fields. The length of each module ranges from less than an hour to almost three hours. According to the Frequently Asked Questions section of Tarkenton.org, an individual could complete every module in six months or less.
"We will continue to add modules along the way to keep learning going forward," said Tarkenton.
The program was announced on April 23, during a press conference, at the Chamber of Commerce in Athens, Georgia. According to Tarkenton, many have already expressed interest in the course.
"The reception has been overwhelming," said Tarkenton. "One thing they are very appreciative of is the cost of the program."
If you are thinking about enrolling, there are three price plans to choose from. There is a one-time fee of $850, you can audit the course for $150 and pay $750 to complete the certification program, or you can make six monthly payments of $175. There is also a scholarship program that one can apply for.
"People write-in and tell us why they think they deserve access to this program from a needs standpoint and a skills standpoint," said Tarkenton. "We review them [the scholarship applications] every month and then we give a few scholarships out every month."
According to Tarkenton, there are also plans to potentially bring this program to professional sports teams.
"The average life of a pro football players' career is 5 years," said Tarkenton. "They will be out of football by the time they are between the ages of 26 and 30. They have their whole life to live after that. I plan on getting with the NFL players association and giving them an offer to make our program work with them."
Tarkenton plans to speak with the National Football League first and then Major League Baseball.
Dean Ayers is confident that this program will influence further economic development in the nation.
"Small businesses are a key component to the U.S. economy," said Ayers. "You can argue that they are arguably the most important part of the U.S. economy. So, for us to play our role by providing small business owners, whether it is a start-up or an ongoing company, with expertise to allow them to avoid some of the common pitfalls, and to give them a greater chance of success, is the driving force for us to really deliver an impact outside of our other programs at UGA."
The price of tuition has been increasing dramatically at colleges and universities across the nation throughout the last several years. As a result, aspiring entrepreneurs and small business owners are unable to go back to school. When finding a job, many employers have education barriers. Whether or not you complete getting a degree in college could be what determines whether or not you get a job at your desired place of employment.
Tarkenton and Ayers believe that this program holds hope and promise for small business owners and entrepreneurs who want to put their ideas out there without breaking the bank. The program can be taken on Mac, PC, Android, and iOS devices.
*Originally published by USA Today