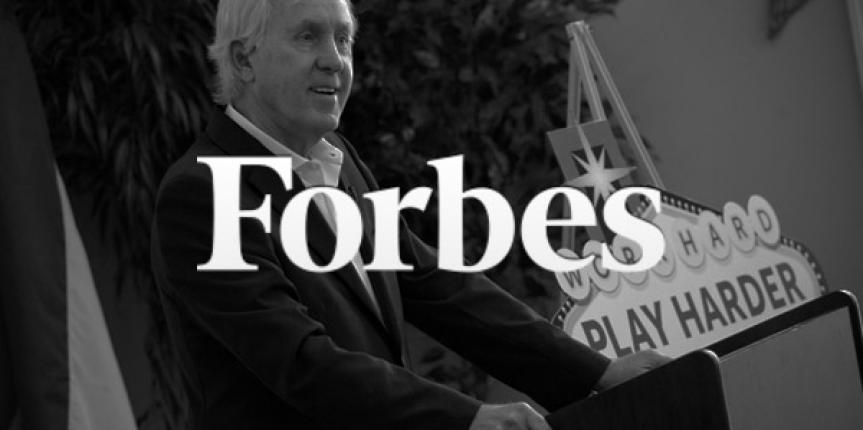 When Hall of Famer Fran Tarkenton was starring as a quarterback in the '60's and '70's, he was known as a "scrambler" for his ability to avoid the pass rush and make a big play downfield. But his life since he retired has been anything but as he has become one of the most successful ex-athlete entrepreneurs.
Recently Tarkenton announced a partnership with his alma mater, the University of Georgia Terry College of Business, to launch the first higher education certificate by a pro athlete in conjunction with an accredited institution. The Tarkenton Certificate in Entrepreneurship is a 100-hour, 16-month online program designed for current and aspiring entrepreneurs looking to gain the knowledge and tools needed to start a new business or operate an existing business more effectively. Enrollment is open to anyone as there are no prerequisites and students have the flexibility to complete the program at their own pace.
Although it features a network of industry experts, authors and seasoned business practitioners, including Tarkenton himself, the program costs just $850. "We wanted to focus on the Ma and Pa businesses and make it affordable," Tarkenton said.
"There are 500,000 start-ups every year and 90 percent have between one and 10 employees. Most of them don't have access to this kind of information but learning doesn't stop. Knowledge is power. People still start successful businesses every day despite all that," explained Tarkenton, now 75. "People ask me why are you still working? The reason is I get so much joy giving back the knowledge I've gained over (50) years. When I was playing, I made $12,500 a year so I was working for Coca-Cola KO +0.32% in the off-season to supplement my income," he said.
While certainly doing his part, Tarkenton thinks the government should be doing more to help entrepreneurs and small businesses. "This has nothing to do with politics," he said. An optimist, Tarkenton believes the future of American business is bright. "The world is going faster than ever before but the opportunities are better than they've ever been."
Through Tarkenton's new certificate program, fewer people will need to scramble to be successful.
*Originally published by Forbes.com