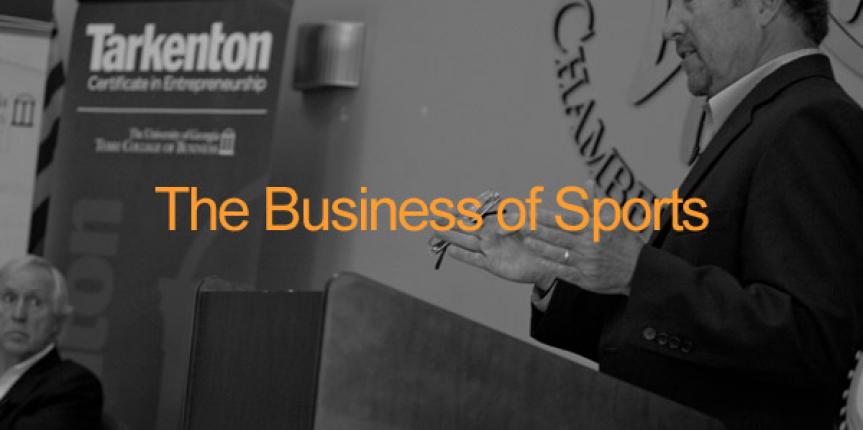 Tarkenton Institute & University of Georgia Partner to Launch Certificate in Entrepreneurship
The Tarkenton Institute, in partnership with the University of Georgia Terry College of Business, announced the launch of the Tarkenton Certificate in Entrepreneurship. Driven by the vision of NFL Hall of Famer and veteran entrepreneur Fran Tarkenton (UGA Class of '61), the non-degree Certificate program offers an elite learning experience for current and aspiring entrepreneurs who are looking to gain the knowledge and tools needed to start a new business or operate an existing business more effectively.
The Tarkenton Certificate in Entrepreneurship features direct access to the educational expertise of Terry College of Business faculty with the Tarkenton Institute's network of industry experts, authors and seasoned business practitioners. It consists of a comprehensive online curriculum that prepares enrollees for the world of entrepreneurship through 100 hours of hands-on practical assignments and video lectures compiled from a combination of unique MBA courses taught at the Terry College of Business and practical hands-on instruction from the Tarkenton Institute.
"We are proud to partner with the Tarkenton Institute to launch this digitally innovative, but exceptionally practical tool for aspiring entrepreneurs in the new age of small business," said Benjamin C. Ayers, Dean of the Terry College of Business. "Terry has a proven tradition of providing cutting-edge business education; and with this certificate program, we can reach a broader set of rising business leaders."
"We've created something that no small business owner has been able to get before. This high-impact educational offering will help any entrepreneur, whether it's someone who wants to change careers, someone looking to be their own boss after years spent working for somebody else, or a young entrepreneur just getting started," said Fran Tarkenton, founder & CEO of the Tarkenton Institute. "I'm excited to be able to do this with my own alma mater. Everyone who has participated in this project not only has great knowledge, but they have a visible passion for the small business community."
*Excerpt from original publication on The Business of Sports